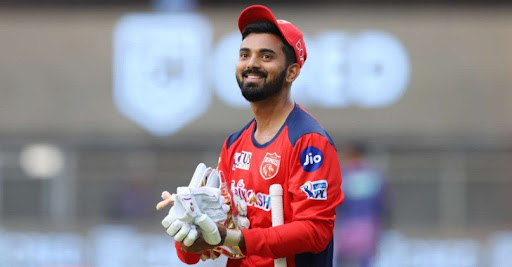 KL Rahul is likely to surpass Virat Kohli and make a new IPL record
KL Rahul is likely to surpass Virat Kohli and make a new IPL record
December 1, 2021
Author 77baji
According to a reliable source, renowned Indian opener KL Rahul is ready to part ways with the Punjab Kings and is on his way to building a new life in the Indian Premier League (IPL).

The eight former teams must declare their selection of retained players, a maximum of four with a limit of two abroad players, ahead of the IPL 2022 big auction. Meanwhile, the two new franchises of Lucknow and Ahmedabad would be able to purchase three cricketers each from the non-retained players. As we proceed to the eagerly awaited bidding battle at the big auction, Rahul, who captained the Punjab Kings (PBKS) for two IPL seasons but will not be retained, will be the most popular asset on the table.

It has been confirmed that Rahul and PBKS are going on separate paths. According to a report, the famous batter has been offered the chance to be the most expensive player in the IPL era by the new Lucknow franchise. Rahul is in discussion with the Lucknow team to secure the costliest agreement in IPL history. He is also wanting to avoid the auction pool. According to Insidesport.in, the new club created by the RPSG Group has apparently offered KL Rahul a deal of Rs 20 crore.

If the news is true and Rahul signs the contract, he will become the highest-paid cricketer in IPL history. The talented batter will surpass Virat Kohli, his ODI and Test captain, as the most expensive player. With a contract of Rs 17 crore, Kohli is presently the most expensive player in cricket, having just stood down as captain of both Team India T20I and Royal Challengers Bangalore (RCB). From IPL 2018 to IPL 2021, Kohli has earned this figure.

Rahul has been paid Rs 9 crore as the Punjab Kings skipper up till recently. While it is doubtful that he will resign for PBKS, they might still sign him by promising him greater salaries, even exceeding the Rs 16 crore salary cap. The limit was established by the Board of Cricket Control in India (BCCI) for first-choice players. Franchises can go higher, with the additional funds deducted from the total pay-out pool.