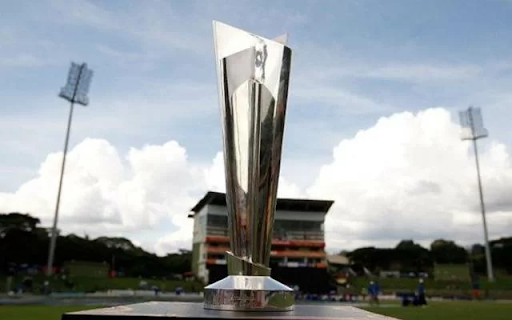 ICC to announce T20 World Cup 2022 fixtures on January
ICC to announce T20 World Cup 2022 fixtures on January
December 9, 2021
Author 77baji
On Monday, the International Cricket Council (ICC) stated that the T20 World Cup fixtures for next year's tournament in Australia will be revealed on January 21, 2022. Because of the Covid-19 epidemic, which extended the 2020 edition to 2021, the event will have two consecutive editions when the 2022 edition closes.

The most recent edition, which was moved from India to the United Arab Emirates (UAE) and Oman owing to the pandemic in the Asian country, ended in November, with Aaron Finch's Australia defeating Kane Williamson's New Zealand in the final to win their maiden title.

The ICC has confirmed that 45 matches will be played between October 16 and November 13 in Adelaide, Brisbane, Geelong, Hobart, Melbourne, Perth, and Sydney for the next edition.

The ICC Men's T20 World Cup 2022 is only a few months away, and fans may begin planning their World Cup experiences as soon as the full schedule is released on January 21, 2022. Fans will be able to plan which matches they want to attend and where they want to go after the fixture is announced before tickets go on sale to the general public on February 7, 2022.

On November 13, 2022, the T20 World Cup final will be contested under the lights at the Melbourne Cricket Ground (MCG). The semifinals will be held at the Sydney Cricket Ground and Adelaide Oval on November 9 and 10.

The ICC Men's T20 World Cup 2021 champions Australia and runner-up New Zealand and India, Bangladesh, Afghanistan, England, Pakistan, and South Africa as the following highest-ranked teams will enter the Super 12 as announced in November.

In Round 1, Namibia, Sri Lanka, Scotland, and the West Indies will compete. The remaining four seats for Australia 2022 will be filled within the ongoing qualification process, completing two global qualifying events in Oman in February and Zimbabwe in July.

The multi-team competition, which began in 2007, will be in its eighth edition.