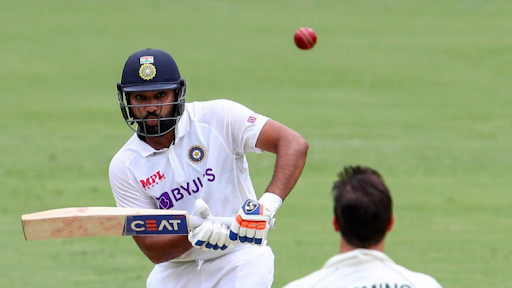 Team India captain's position is currently unclear due to Rohit Sharma's injury
Team India captain's position is currently unclear due to Rohit Sharma's injury
December 15, 2021
Author 77baji
Rohit Sharma's left hamstring injury and subsequent retirement from the impending three-Test tour of South Africa were highlighted in the BCCI press advisory, but no replacement vice-captain was named. Only a few days ago, Rohit replaced Ajinkya Rahane as Virat Kohli's Test backup. The post has become available for an international trip now that the former has been ruled out.

The representative from BCCI told the media, that "Team India Test vice-captain Rohit Sharma sustained a left hamstring injury during his training session here in Mumbai yesterday." Sharma will miss the forthcoming three-match Test series against South Africa. In the Test team, Priyank Panchal will take the place of Rohit Sharma.

The BCCI medical team is currently analysing Rohit's injury to see whether it is a hamstring strain or a tear, according to reports. His scan report has yet to be made public and it is unclear whether Rohit will be fit for the three One-Day Internationals that will follow the Test series. The first Test between India and South Africa begins on December 26, with the first ODI following on January 19.

In terms of Test vice-captaincy, the selectors appear to have two alternatives: return to Rahane for this series or promote KL Rahul. In limited-overs cricket, Rahul has already been designated as Rohit's deputy, indicating a clear succession plan.

In the longest format, the situation becomes a little more complicated. Rahul reappeared to Test cricket after a two-year absence during the England trip early this year. He has yet to solidify his place in Test cricket, despite scoring a half-century and a century in challenging conditions. For him, the next tour to South Africa will be a significant challenge.

Nonetheless, Rohit's injuries keep repeating the process. He got a hamstring injury during the 2020 IPL and was not a member of the India side that visited Australia last season. Afterwards, he returned to the team for the final two Tests. Rohit suffered discomfort in his left knee during the fourth Test of the England trip and would have likely missed the fifth Test if the game hadn't been postponed due to a Covid-forced postponement. Now that Rohit is the white-ball captain and two World Cups are slated in the next two years – the T20 World Cup next year and the 50-over World Cup in 2023 – the return of injury could be a reason for concern for the BCCI and national selectors. In terms of age, Rohit, who is 34 years old, is one year older than Virat Kohli.

Most of the team members arrived in Mumbai for training yesterday. Rohit, together with Kohli and Rahane, is said to have requested and received home quarantine from the BCCI.