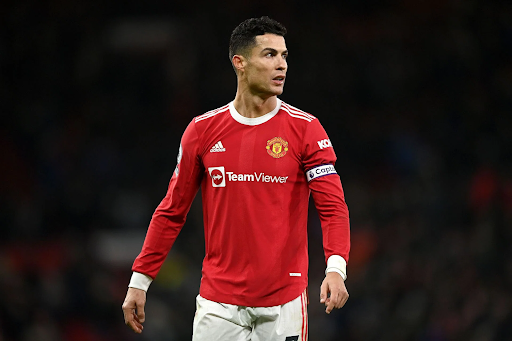 Cristiano Ronaldo edging closer to Old Trafford exit after demoralising defeat against Wolves
Cristiano Ronaldo edging closer to Old Trafford exit after demoralising defeat against Wolves
January 7, 2022
Author 77baji
Manchester United lost a demoralizing match against Wolverhampton Wanderers in the Premier League. The setback shattered the Red Devils' chances of finishing in the top four this season.

Meanwhile, following Manchester United's defeat to Wolves, Cristiano Ronaldo appears to be on the verge of leaving the club. Manchester United has also enquired about a midfielder's availability from Borussia Monchengladbach.

After Manchester United's home defeat against Wolves, Cristiano Ronaldo's future is uncertain.

Last summer, the Portuguese returned to Old Trafford to add to his legacy at the club. The 36-year-old has made a solid start, netting 14 goals in 21 games across all competitions.

The defeat to the Midlands club, on the other hand, has exposed Manchester United's dire situation. After Ronaldo's arrival, the Red Devils were expected to compete for prizes. Unfortunately, Old Trafford has gone very differently, and the Portuguese are less than pleased with the scenario.

Ronaldo came to United intending to win trophies. The Red Devils are unlikely to win any trophies this season based on their present form, and their recent loss raises doubts about the club's ability to finish in the top four this season.

United may struggle to keep their wayward son if they do not access Champions League football. The Portuguese may not want to participate in the Europa League next season, and Cristiano Ronaldo may consider moving to the MLS to set more records in a different league.