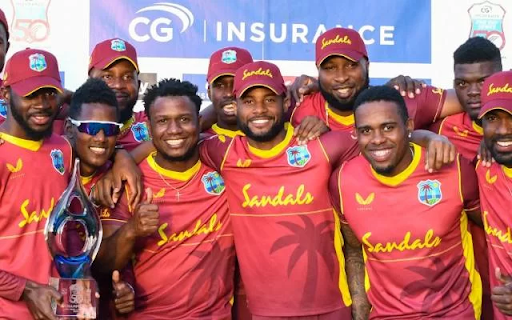 BBCI considering hosting West Indies in one venue due to Covid-19 threat
BBCI considering hosting West Indies in one venue due to Covid-19 threat
January 10, 2022
Author 77baji
The Indian squad has a busy schedule ahead of them, which will begin in February 2022 with a three-ODI and as many T20I series against the West Indies. However, because of a rise in the number of Covid-19 cases, this series is now being called into doubt. In addition, new limits have been introduced in some Indian states.

On Thursday, India saw more than 1 lakh positive cases, causing alarm in the BCCI boardrooms. In reality, due to the current situation with the deadly virus, the board recently decided to postpone numerous domestic events, including the Ranji Trophy, Col C K Nayudu Trophy, and Senior Women's T20 League. The limited-overs series versus the West Indies will be limited to one or two venues.

In early February, the Windies will travel for the limited-overs series, and this tour is scheduled to last two weeks. The one-dayers will be played in Ahmedabad, Jaipur, and Kolkata, while the three T20Is will be played in Cuttack, Visakhapatnam, and Thiruvananthapuram.

The BCCI intends to have one or two stadiums host the entire series. The bio-bubble arrangements, which are made simple when a series is offered at only a few venues, are one of the main reasons. A BCCI official went on to say the same thing, citing the Covid scare in the process.

The board has yet to disclose anything about the series being played at only one or two venues. The Asian team is currently playing a three-match Test series in South Africa, and they will play a three-match ODI series following that.