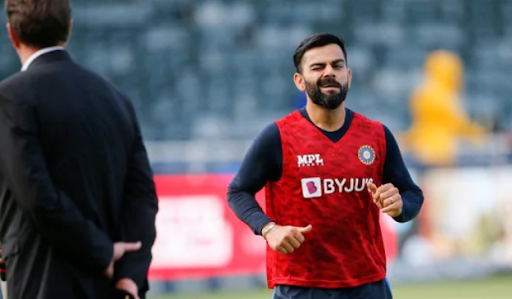 Virat Kohli believes transition will happen naturally.
Virat Kohli believes transition will happen naturally.
January 12, 2022
Author 77baji
Despite all of the speculations that accompany one's career's highs and lows, it's impossible to truly foresee when the moment has come for someone to make way for the fresh and new. In November 2011, Rahul Dravid and VVS Laxman each hit hundreds at Eden Gardens before playing their final Test three months later.

However, the realisation of retirement and accompanying announcements came considerably later. India is once again looking at the idea of ushering in the next generation in that arena, exactly ten years after one of the best middle-orders in the game split up.

Nothing has been confirmed though. Despite hitting a century and fifty on debut, Shreyas Iyer is in doubt; Hanuma Vihari, who has won and saved India in a number of Tests abroad, keeps playing and getting dropped. Since January 2019, Cheteshwar Pujara hasn't scored a century. Ajinkya Rahane hasn't played since the MCG's Boxing Day Test. If they were living on borrowed time, their 111-run partnership in the second innings of the Johannesburg Test only prolonged their lease.

Virat Kohli told the media on Monday that he can't comment when they will talk about transition because he doesn't know when they will have it. He said that the match itself is set up in such a way that transitions occur organically and it is impossible to force conversations to revolve around it. Perhaps Kohli is following the age-old history of a cricketer being worn down by a spate of poor results or resigning while still ahead of his game.

For a long time, Pujara and Rahane have been trailed by a succession of low scores, except when they play out of their skins, often in extraordinary situations. The vital stand in Johannesburg, the Melbourne century, the Gabba standoff, the Lord's win with a 100-run partnership.

Kohli commented that if everyone look at how Ajinkya and Pujara batted in the second innings of the last Test, that experience is certainly priceless for them, especially in a series like this when they know these players have done it before. He added that the last time they were in Australia, these guys achieved a lot, they played crucial knocks in crucial moments in the last Test, which is quite valuable.

However, South Africa has been effective in adopting an inswing plan against Pujara's front foot, while Rahane has been caught off guard by his poor shot decisions.

Change isn't as imminent in the current situation as it was in 2012, when Dravid was 39 and Laxman was just over 37. Pujara and Kohli had been playing Test cricket for almost a year at the time, and with Suresh Raina chipping in with a streak of fifties, the transition was seamless. Dravid and Laxman were aware of this and proceeded without being questioned.

Kohli, who hasn't struck a century in over two years, understands what it's like to be in his middle-order teammates' shoes right now. He concluded by stating that is a perfectly normal progression, and he believes they should let it happen naturally rather than forcing people into uncomfortable situations.