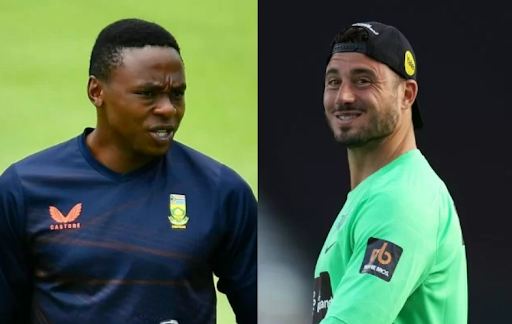 Lucknow considering backup alternatives to replace Rashid Khan
Lucknow considering backup alternatives to replace Rashid Khan
January 14, 2022
Author 77baji
According to the latest news, the Lucknow-based franchise has kept Marcus Stoinis of Australia and Kagiso Rabada of South Africa as backup possibilities in case they are unable to secure leg-spinner Rashid Khan ahead of the Indian Premier League (IPL) 2022 super auctions. The two new IPL teams, Lucknow and Ahmedabad, can select a maximum of three players from the list of non-retained players for the tournament.

According to multiple sources, Lucknow has already appointed KL Rahul as the team's captain. Rashid Khan, a former Sunrisers Hyderabad leg-spinner, is also on their radar. With Ahmedabad also in the running, Lucknow will have a difficult time enlisting both Rahul and Rashid. In light of this, the new franchise has retained Stoinis and Rabada as backups.

Both franchises are reportedly interested in acquiring Rashid's services. Both sides are in negotiations with the leg-spinner. The Ahmedabad franchise, on the other hand, has a slight advantage in this race, as Lucknow has chosen Rahl as their first-choice candidate.

Notably, before the major auction, which is expected to take place in Bengaluru on February 11-12, the two new franchises would have to provide three names (two Indians and one foreigner). As a result, the team that secures Rashid's services will be unable to select another international player. Lucknow has Stoinis and Rabada as backups in case Rashid is not available.

Both players were released by the Delhi Capitals prior of the IPL 2022 season and are proven stars in the league. Both the Ahmedabad and Lucknow grounds have large dimensions, thus leg-spinners Yuzvendra Chahal and Rahul Chahar are in high demand. As a result, wrist spinners would enjoy bowling in such establishments.

Meanwhile, it is also stated by a reliable source that Hardik Pandya is poised to lead the Ahmedabad club, with Ishan Kishan, a former Mumbai Indians colleague, perhaps earning a contract with the side. According to sources close to the daily, the Kolkata Knight Riders (KKR) are considering Shreyas Iyer, a former Delhi Capitals batter, as their captain for the upcoming season. As a result, it will be fascinating to observe how all 10 teams come together.