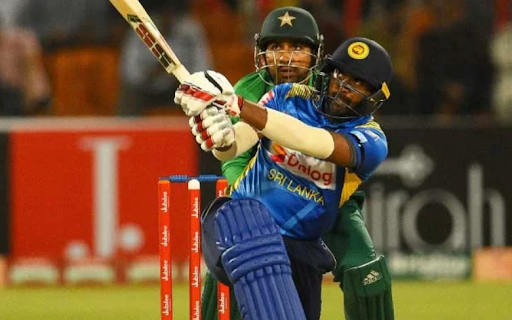 Sri Lankan Bhanuka Rajapaksa withdrew his resignation
Sri Lankan Bhanuka Rajapaksa withdrew his resignation
January 17, 2022
Author 77baji
It has been reported that Bhanuka Rajapaksa changed his mind regarding his involvement with international cricket. He withdrew the resignation letter he gave to Sri Lanka Cricket (SLC) last week. It has been only days after announcing his retirement from international cricket.

The unpredictable manner of Rajapaksa's decision, which he justified as a family commitment, had many people scratching their heads. Nevertheless, he will be ready for the nation in all formats once more.

In the letter by Rajapaksa, he wrote that he has given a lot of thought to his role as a player and husband, and he is making this decision in anticipation of being a father and the responsibilities that come with it.

Nonetheless, on January 13, renowned cricket administrator Roshan Abeysinghe took to Twitter to announce that Rajapaksa's letter to the board had been withdrawn. He said that is fantastic news and welcomed back Bhanuka Rajapaksa. He also stated that Rajapaksa has withdrawn his resignation letter, which was handed over to Sri Lanka Cricket. The revised fitness criteria for Sri Lankan footballers are thought to have influenced Rajapaksa's decision to quit. Before his public criticism of the board and issues with head coach Mickey Arthur following his exclusion from the team, the 30-year-old had established himself as a regular in the Sri Lanka setup. As a result, he was fined US$ 5000 before gradually earning his way back into the national squad.

Rajapaksa recently guided the Galle Gladiators to a second-place finish in the Lanka Premier League's second edition. They were defeated by the Thisara Perera-led Jaffna Kings by 23 runs.

Former Sri Lankan bowler Lasith Malinga asked him to reconsider his choice after he announced his retirement. He stated that representing your country at an international level is a difficult endeavour, and athletes are constantly confronted with new problems. He is convinced that Rajapaksa has much more to offer Sri Lankan cricket, and he urges him to reevaluate his decision to retire from international cricket.