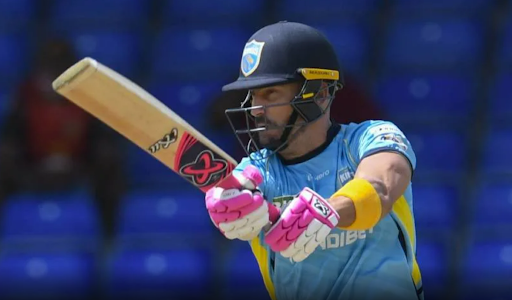 Former South African captain ready to win BPL's title
Former South African captain ready to win BPL's title
January 24, 2022
Author 77baji
Faf du Plessis arrived in Bangladesh three days before the start of the Bangladesh Premier League (BPL) in 2022 to begin training with his Comilla Victorians teammates. He said the team's outstanding record in the tournament - two-time champions - drew him in.

Du Plessis remarked that he would prefer to join the successful team. Comilla will play Sylhet Sunrisers in their first game after missing the 2018-19 season. He commented that winning titles is an important element of why they participate in sports. However, he added that from a batting and captaincy standpoint, he'd like to share his experience with the lads and to do his part in assisting there as much as possible.

The 37-year-old said that it's a laid-back squad and coach, and everything appears to be in order. He added that playing in the IPL, PSL, and BPL allows him to gain experience and maturity as a player all around the world.

The former South Africa captain, who is one of the top stars in this year's BPL, has set his goals for the tournament, which include finishing among the top scorers. He explained that the primary objective will be to win the competition and the second goal is to contribute as a hitter in every match. Then, be among the leading run-scorers toward the end of the tournament.

Du Plessis commented that the event has a lot of talented players and teams. They must ensure that they play well and to their full ability. He said that they will be there or thereabouts by the final of the game if they do that.

Despite being available for selection in South Africa's short-format squads, Du Plessis is now a T20 freelancer after retiring from Test cricket in February 2021.

He said that it's enjoyable to play T20s and he doesn't have to get up at 7am to play a Test match. He added that the tournaments are only four weeks long which is suitable for him.