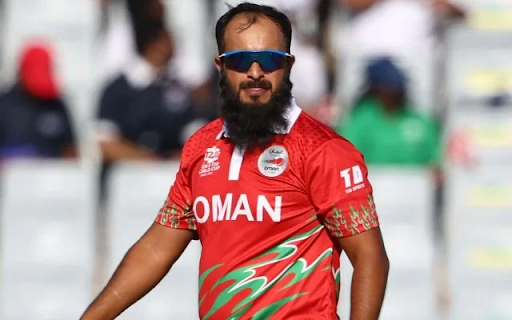 ICC named Oman all-rounder Zeeshan Maqsood as Men's Associate Cricketer of the Year
ICC named Oman all-rounder Zeeshan Maqsood as Men's Associate Cricketer of the Year
January 25, 2022
Author 77baji
ICC has officially announced the winner of the Men's Associate Cricketer of the Year. While several promising players from the associate nations demonstrated their worth in the previous year, the top honour went to Oman's Zeeshan Maqsood for his outstanding achievements and memorable performances in 2021.

Last year, Zeeshan had a dream run on the 22 yards with both the bat and the ball in hand, scoring 316 runs at an average of 31.60 and taking 21 wickets at an average of 18.80 in 13 international matches for the Middle Eastern country. His valuable middle-order contributions, allied with his continuous breakthroughs with his left-arm orthodox, earned him the title of ICC Men's Associate Cricketer of the Year.

While he had produced crucial half-centuries against USA and Namibia, where he was also consistent with the ball, his best performances in the previous year were during the group stages of the ICC T20 World Cup 2021 in the UAE in October and November.

The group stage matches were held in Oman. Zeeshan Maqsood used his all-round skills to rattle PNG's middle and lower order in the tournament opener on October 17, finishing with match-winning figures of 4/20. The hosts cruised to a 10-wicket victory, and Maqsood was named Player of the Match for his outstanding bowling performance.

However, he only managed a single wicket in the next game against Bangladesh, and he went wicketless in the must-win match against Scotland. Although he made up for it with a 34-ball 34, it was not enough as Oman were bowled out for a meagre 122, which the Scottish team chased down with eight wickets and three overs to spare, knocking them out of the tournament.