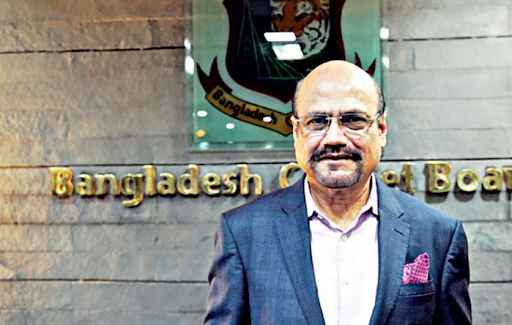 BCB revealed potential coaches for the Khulna Tigers
BCB revealed potential coaches for the Khulna Tigers
January 27, 2022
Author 77baji
Former Sri Lankan pacer Chaminda Vaas and former Australian quick Shaun Tait are among the applicants considered for Bangladesh's pace bowling coach position, according to Bangladesh Cricket Board (BCB) cricket operations committee chairman Jalal Yunus.

Since former West Indies pacer Ottis Gibson chose not to extend his contract following the Tigers' tour of New Zealand earlier this month, the position of fast bowling coach has been empty.

The board is confident in electing a new pace bowling mentor ahead of the upcoming home series against Afghanistan next month.

Jalal stated that they're looking for a bowling coach, and they've narrowed it down to three or four candidates. However, nothing has been confirmed. They're hoping to have confirmation of the new bowling coach in time for the forthcoming Afghanistan series.

It could also be someone who is presently working with a club in the current Bangladesh Premier League(BPL), according to Jalal.

He commented that it might be from someone who is currently working on the BPL or from the outside, since they are looking for the best candidate for the job. He added that he has heard of Shaun Tait and Chaminda Vaas. He said that Tait has already expressed interest in accepting the position and Vaas is also on their list of options.

He also stated that the Tigers' board of directors is open to a long-term contract with the next bowling coach and would consider someone interested in a full-time position with the team.

On Tuesday, the operations chairman stated that they are attempting to persuade Bangladesh's one-day international captain Tamim Iqbal to return to Twenty20s after the opener indicated his unwillingness to do so to the board president.

On the other hand, BCB chief selector Minhajul Abedin has stated that the process of selecting the teams for the Afghanistan series will begin soon. Minhajul commented that they want to analyse their players' BPL performance for the T20 series, but they need to sit together in the one-day series, which they intend to do soon.