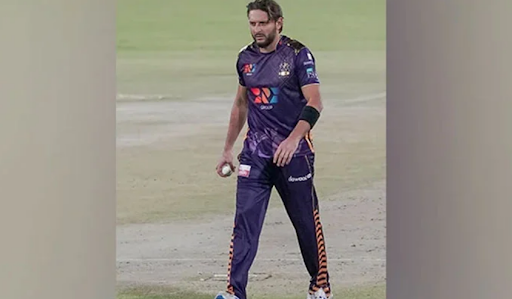 Shahid Afridi plans to take a break from the PSL
Shahid Afridi plans to take a break from the PSL
February 9, 2022
Author 77baji
Shahid Afridi, the star all-rounder for Quetta Gladiators, requested a rest from his team management on Saturday following a poor performance against Islamabad United, according to sources close to the situation.

When Quetta Gladiators clash with Islamabad United on February 3, Afridi became the costliest bowler in the history of the Pakistan Super League (PSL) after allowing 67 runs and one wicket in a four-over spell.

The former Pakistan captain outdid Zafar Gohar's record of surrendering the most runs for Islamabad United.

According to sources, Afridi also skipped the Gladiator's practise session at Karachi's high-performance complex.

After finishing COVID-19 quarantine, Afridi was called up to the Gladiators' side, but he failed to perform as expected.

Afridi bowled four overs in total, conceding 67 runs and taking only one wicket. His costliest over was the last (20th), in which he gave up 20 runs.

Twitterati, on the other hand, rallied behind Shahid Afridi and expressed support for the star bowler.

Colin Munro struck three sixes in his opening over. Meanwhile, Azam Khan achieved two sixes in his third over and three in his fourth before picking up his wicket. Munro blasted two consecutive sixes in Afridi's first over, which yielded 18 runs. While he went for 10 runs in his second over, Munro blasted a magnificent six on long-on with the second ball. Munro's effort assisted the win by his brilliant performance last Thursday.

A supporter took to social media and said, it's distressing to see Shahid Afridi bowling like this for those who have witnessed his performance at his best. He remarked that Afridi is no longer the same person he was a decade ago. He supported the star cricketer by encouraging him to stay strong.

Another netizen also expressed sympathy and optimism by encouraging Afridi not to be heavy-hearted and he will always be a champion.

Quetta Gladiators will clash with Islamabad United this coming Saturday on 12 February.