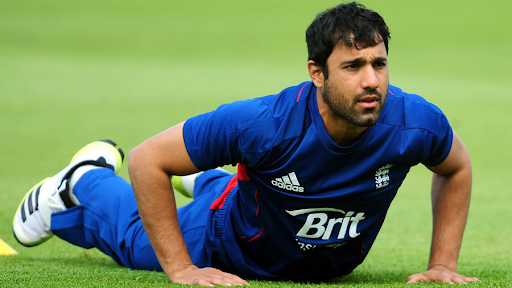 Ravi Bopara's tactical error costs Sylhet Sunrisers loss against Khulna Tigers in BPL 2022
Ravi Bopara's tactical error costs Sylhet Sunrisers loss against Khulna Tigers in BPL 2022
February 10, 2022
Author 77baji
In the ongoing Bangladesh Premier League (BPL) 2022, nothing seems to be going right for the Sylhet Sunrisers. They are at the bottom of the points standings after their main bowler Taskin Ahmed was ruled out of the event owing to a back ailment. Moreover, on Monday, the Ravi Bopara-led club was penalised five runs due to their skipper's blunder during their league match against the Khulna Tigers.

The Sunrisers' new captain, Bopara, made a tactical error by not handing a single over to the team's leading wicket-taker, Nazmul Islam. Then he changed the ball's condition, costing his team five valuable runs. This is said to have been the game's turning point, as the Tigers went on to achieve a difficult total of 182/3 from their 20 overs.

Replays of Ravi Bopara's ninth over in the first innings revealed the former England all-rounder running his fingers over the ball, prompting the on-field umpires to interfere. They then examined the ball's condition, and as the captain spoke with both umpires, they attempted to explain the problem while simultaneously urging the replacement balls to be provided.

As a result, the Sylhet Sunrisers were punished for altering the ball's condition. Meanwhile, the law specifies that after granting the opposition five runs, the on-field umpires can file a complaint with the match referee, who can then take appropriate measures against the offending player. Whether Ravi Bopara will be penalised or face any other consequences is yet unknown.

Returning to the match, the Sunrisers were restricted to 167/6 despite courageous efforts from Anamul Haque, who struck a 33-ball 47, and Mosaddek, who scored an undefeated 38. The Khulna Tigers have now climbed to third place in the BPL 2022 points table to this 15-run victory.