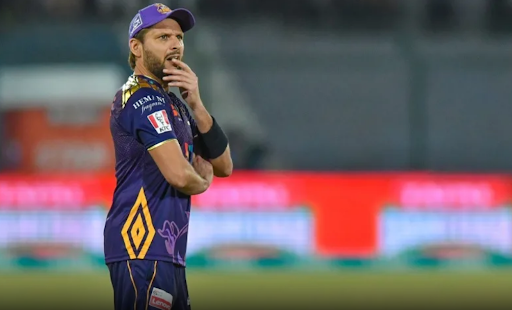 Shahid Afridi's 7-year PSL career has come to an end.
Shahid Afridi's 7-year PSL career has come to an end.
February 15, 2022
Author 77baji
Shahid Afridi's Pakistan Super League season has been cut short due to chronic back problems. The 41-year-old allrounder said he only opted to play this year "for the fans," but the anguish had become too much to handle.

The Quetta Gladiators' match on Sunday night was basically Afridi's last in the PSL. In the match against Islamabad United in Lahore, he took two wickets and ran Azam Khan out with a direct strike. It was his 53rd appearance in the PSL, having previously played for Peshawar Zalmi, Multan Sultans, and Karachi Kings before joining Gladiators.

Afridi commented that he was trying to end on a positive note; he has had a lower-back ailment for 15-16 years and has been fooling around with it. However, he remarked that it has now progressed to the point where it has damaged his groin, knee, and toes, causing excruciating pain. He said that he tried to deal with it, but he couldn't stand the anguish any longer. After all, when one is in good health, one has the entire world at his disposal.

The 41-year-old stated that he will work on improving his fitness and he'll be back in front of his supporters soonest.

This season, Afridi's assignment was chaotic. After suffering a back injury during a training session and testing positive for Covid-19, he was forced to miss the Gladiators' first several matches. Then, when he returned to the ground, United carted him for 67 runs in four overs, the most expensive four-over session in PSL history.

Last evening, Afridi appeared to have found his rhythm against United, but he was plainly in discomfort and did not step out to bat as Gladiators prevailed by five wickets.

Afridi hasn't played international cricket in almost five years, but he's been a part of the PSL from its beginning. In his first season, he was the captain of Zalmi, and the following year, he was a part of the squad that won the championship.